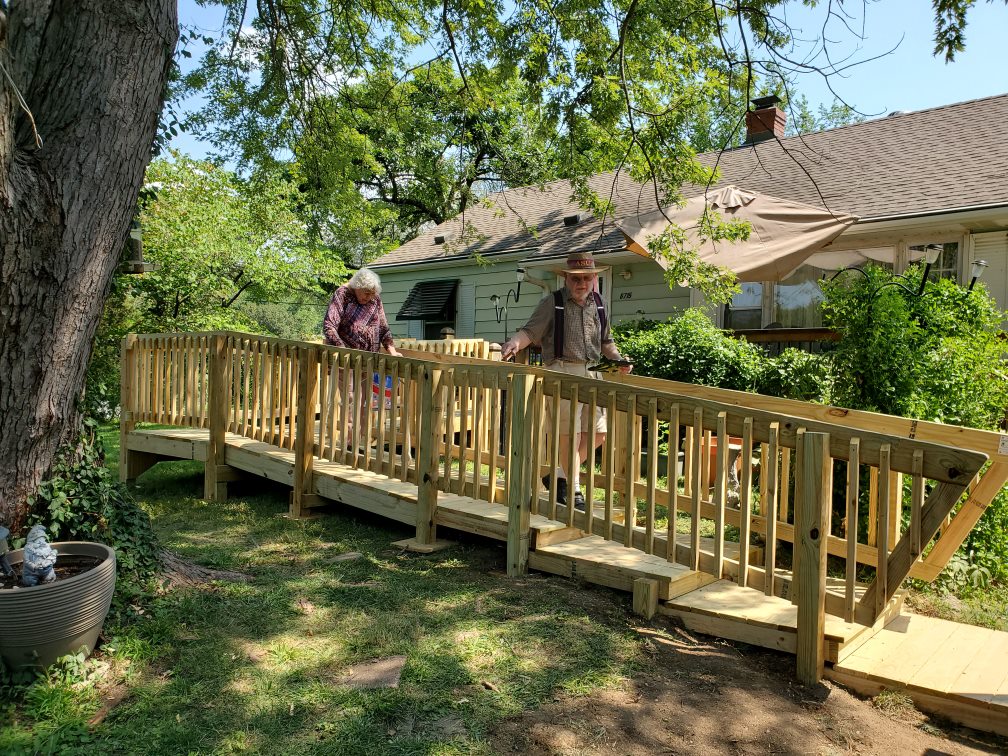 RTKC, 2050 Plumbers Way, #150, Liberty, MO 64068. Call us if you have any questions: 816-781-8985
Visit AmazonSmile to select Rebuilding Together KC as the recipient of Amazon's charitable program. Every time you shop through Amazon Smile, they will donate a portion of the purchase price to Rebuilding Together KC. Search "Rebuilding Together Kansas City" and select that as your organization. Every eligible purchase you make at smile.amazon.com will result in a donation to us. Thank you for your consideration and support.
Many employers will match tax-deductible charitable contributions made by their employees, retirees and employees' spouses. Contact your Human Resources Department and use Rebuilding Together KC's EIN #:  75-3041389  to double your impact!  Thank you for your consideration and support. 
Rebuilding Together KC is your answer for employee engagement, community impact and consumer outreach. Read more about becoming a community or corporate partner.
Through DAF you can support Rebuilding Together KC by donating funds and recommending DAF grants.
Meet the generous sponsors of our 20th Annual Bags for Rebuilding Day! We appreciate their wonderful support and encourage you in return, to support these organizations.
Fairview Christian Church
Liberty Area Ministerial Alliance
Liberty & Northland Plumbing
Home Builders Charitable Foundation
Gladstone Economic Betterment Council
Gladstone Neighbors Helping Neighbors