From completing more than 68 Safe at Home projects, 20 Rebuilding Day projects, two large grant projects with Lowe's and Sears, our first home modifications for an individual with Developmental Disabilities, and a major Revitalization Project with the City of Excelsior Springs, it's been an active year for Rebuilding Together and our amazing network of volunteers. And now as 2018 comes to a close, we're incredibly excited to kick off our year-end campaign, "Rebuild a house. Create a home."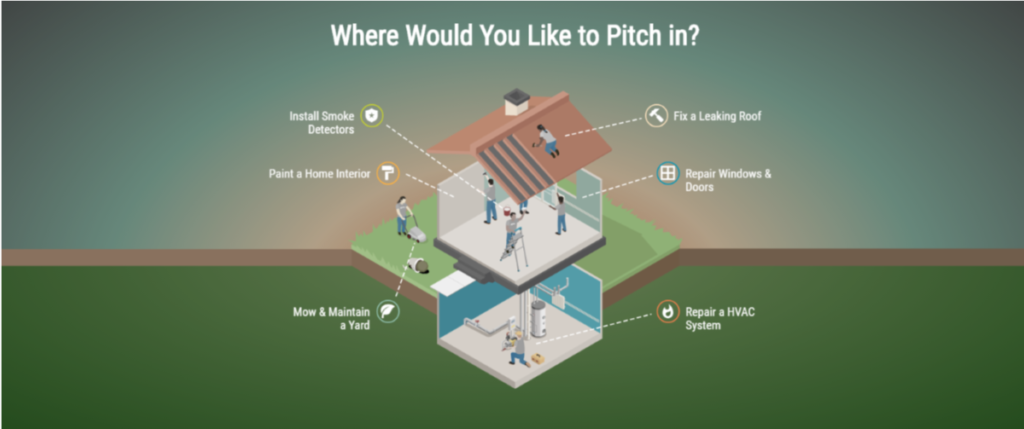 We're proud to bring together neighbors, volunteers, civic organizations, churches, schools, corporate sponsors and individual donors to help people and communities in need. And when we take on a new Rebuild project, we know we're signing up for a number of repairs:
Fixing leaking roofs
Repairing doors and windows
Repairing HVAC systems
Installing smoke detectors
Painting home interiors
Mowing and maintaining yards
Our vision is to secure safe homes and communities for everyone, and these repairs are changing lives one home, one community at a time. But we couldn't do it without the support of over 500 volunteers each year and generous donors who help fund our work!
So as we approach the end of 2018, will you make a donation to our "Rebuild a house. Create a home." campaign and help us complete one of the projects on our list?
Thank you,
Rebuilding Together Kansas City